Main
»
2013
»
February
»
18
» Tekken.Tag.Tournament.2.EUR.PS3-DUPLEX
---
1:16 PM
Tekken.Tag.Tournament.2.EUR.PS3-DUPLEX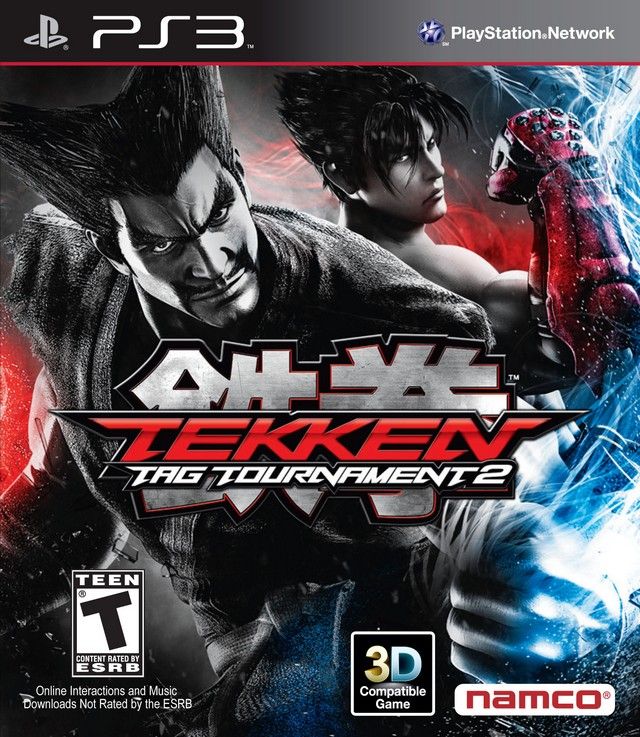 IF YOU FIND BROKEN LINKS PLACE A COMMENT ASKING FOR THEM AND WE WILL RE-UPLOAD WITHIN 24 HOURS
Code:
 - D U P L E X - ÜÜÜ
 ÛÛÛÜ þ
 þÜÜÜÜÜÜßßßßßßßßßßßßßßßßßßßßß ÞÛÛß ßßßßßßßßßßßßßßßßßßßßßß ÛÜÜ ßßßßßßßßßÜÜÜÜÜÜÜþ
 ±²ÛÛÛÛßßÛÛÜ °±ÛÛÛÛ ÞÛݱ²ÛÛÛßßÛÛÜÞÛÛ ±²ÛÛÛßßÛÛÜ ÛÛÛÜ ÜÛÜ
 ²ÛÛÛÛÛ ÛÛÛÜ ±²ÛÛÛÛ ÞÛݲÛÛÛÛ ÞÛÛÞÛÛ ²ÛÛÛÛ ÛÛÛ Þ²ÛÛÝ ²ÛÛ
 ²ÛÛÛÛÛ ÞÛÛÛ ²ÛÛÛÛÛ ÞÛݲÛÛÛÛ ÞÛÛÞÛÛ ²ÛÛÛÛ Þ²ÛÛÝ ÞÛÛÝ
 ÛÛÛÛÛÛ ÞÛÛÛ ÛÛÛÛÛÛ ÞÛÝÛÛÛÛÛ ÞÛÛÝÞÛÛ ÛÛÛÛÛ ßÛÛÛ ÛÛß
 ÛÛÛÛÛÛ ÞÛÛÛ ²ÛÛÛÛÛ ÞÛÝÛÛÛÛÛ ß ÜÛÛÛ ²ÛÛÛÛß ÛÛÛßÛ
 ÛÛÛÛÛÛ ÞÛÛÛ ÛÛÛÛÛÛ ÞÛÝÛÛÛÛÛ ²ÛÛÛÛ ßßÞÛÛ ÜÛÛÛ ÞÛÜ
 ÛÛÛÛÛÛ ÛÛÛÛ ÛÛÛÛÛÛ ÛÛÝÛÛÛÛÛ ÛÛÛÛÛ ÛÛÛÞÛÛ ÛÛÛ ²ÛÛÛÝ ÛÛ²
 ßÛÛÛÛÛÜÜÛÛÛß ßÛÛÛÛÛÜÜÛÛÝÛÛÛÛÛ ÛÛÛÛÛÜÜÛÛÛÞÛÛÜÜÛÛÛ Þ²ÛÛÛ ßÛß
 þßßßßßßÜÜÜÜÜÜÜÜÜÜÜÜÜÜÜÜÜÜÜÜÜÜÜ ÛÛÛÛß ÜÜÜÜÜÜÜÜÜÜÜÜÜÜÜÜÜÜÜÜÜ ßÛÛßßÜÜÜÜÜßßßßßßßþ
 ² ßßßß ß²ß bmx!11
 ß þ P R O U D L Y P R E S E N T S : Üþ


 Tekken Tag Tournament 2 (c) Namco Bandai 

 ÜÜܲÜÜÜÜÜÜÜÜÜÜÜÜÜÜÜÜÜÜÜÜÜÜÜÜÜÜÜÜÜÜÜÜÜÜÜÜÜÜÜÜÜÜÜÜÜÜ ÜÜÜÜÜÜÜÜÜÜÜÜÜÜÜÜÜÜÜÜÜܱÜÜÜÜÜ
 
 Date : 09-2012 Languages: English 
 Platform : PS3 Genre : Fighting 
 þÜ þÜ
 ÜÜܲÜÜÜÜÜÜÜÜÜÜÜÜÜÜÜÜÜÜÜÜÜÜÜÜÜÜÜÜÜÜÜÜÜÜÜÜÜÜÜÜÜÜÜÜÜÜ ÜÜÜÜÜÜÜÜÜÜÜÜÜÜÜÜÜÜÜÜÜ°ÜÜÜÜÜÜ
 Ü þ
 ß

 Release Info:
 ~~~~~~~~~~~~~

 Never underestimate the heart of a champion. The original tag team fighter 
 that started it all is back. Tekken tag tournament 2 delivers new and 
 returning characters in the largest roster ever. Experience the most 
 advanced attack mechanics, ultimate combo move sets and new battle modes. 
 With innovative features to broaden tekken consumer accessibility, 
 unlimited fighter combinations & multiple ways to challenge your friends - 
 get ready for the next battle!
 
 
 
 MULTIPLAYER MATCH - challenge your friends in a 2-on-2 tag-team battle, 
 1-on-1 or 1-on-2
 
 PAIR PLAY - up to 4 players can each control a character in the ultimate 
 team battle
 
 FIGHT LAB - all new mode to customize Combot's appearance & for the 
 first time ever, his moves
 
 LARGEST PLAYABLE ROSTER - more than 50 characters to choose from
 
 NEW STAGES - fight in your favorite countries around the world
 
 ENVIRONMENTAL FX - clothing condition alters in real-time with water & 
 dirt effects
 
 NEW MOVES - each character expands their fight arsenal with exclusive 
 new Tag-Throws & Tag-Combos
 
 ONLINE FEATURES - all-new features bring the community together like 
 never before
 
 OFFLINE BATTLE MODES - re-live the classic arcade mode, train in a 
 first-class practice mode, customize your team/character appearance & much 
 more

 
 Notes:
 ~~~~~~

 Requires: CFW 4.X
 

 Ü þ
 þ Enjoy This Fine DUPLEX Release Ü
 ÜÜܲÜÜÜÜÜÜÜÜÜÜÜÜÜÜÜÜÜÜÜÜÜÜÜÜÜÜÜÜÜÜÜÜÜÜÜÜÜÜÜÜÜÜÜÜÜÜ ÜÜÜÜÜÜÜÜÜÜÜÜÜÜÜÜÜÜÜÜÜ°ÜÜÜÜÜÜ
 Ü þÜ bmx!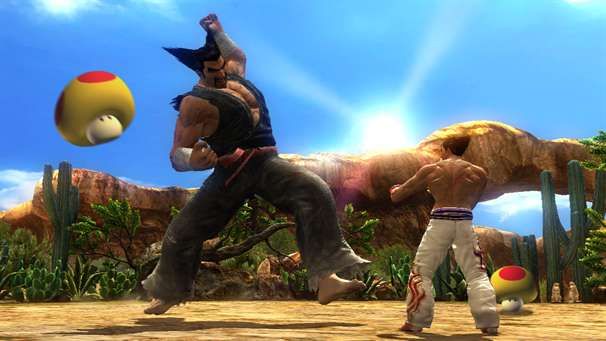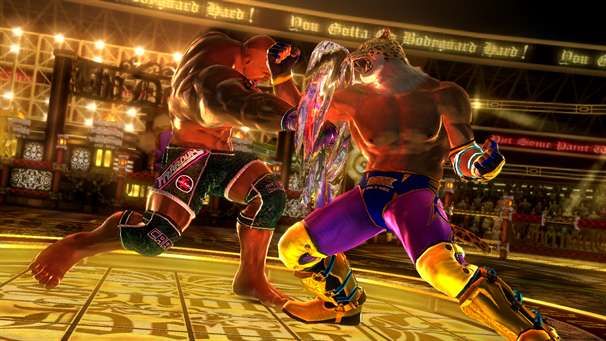 -Download and replace the eboot in the fix pack
OR
-Install the 1.1 update

DOWNLOAD 3.55 FIX:


OR

DOWNLOAD 1.03 PATCH UPDATE:





LUMFILE
Help us -> Buy a premium account from one of our links!
PS3 | Views: 1541 | Added by: Kenpachi | Rating:

1.0

/

1